At the end of each day with the suns last rays concentrating all its power in this ultimate magical instant, Punta Piramide is illuminated, creating a privileged maritime landscape and one of the few places in Argentina where the sunset can be observed dipping below and disappearing behind the sea.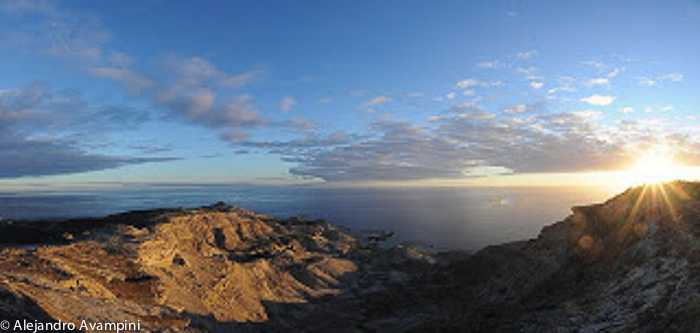 During whale season this is an ideal location for spotting whales, where, from high on the cliffs, the characteristic spouting of these animals can be seen in numbers. In summer a privileged perspective of the largest reproductive sea lion colony in Valdes Peninsula allows you to hear and observe thousands of individuals from close range.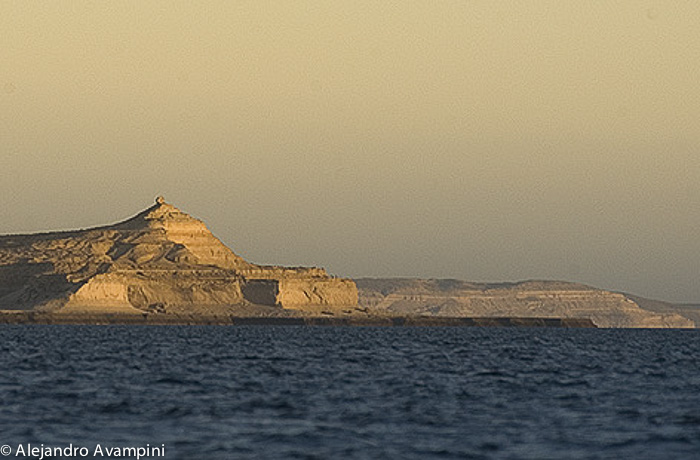 All of these conditions and many more have converted Punta Piramide into a truly unique natural space. The point thrusts itself out into the sea in the shape of a pyramid creating an iconic image of the area and symbol of a coast eroded by the passing of time and distinct geological eras. The entire area is made up of old ocean floor, clay and marine fossils with millions of years of history exposed. Not long ago the tip of this mythical natural pyramid was crowned with two rocks that decorated photographs taken by tourists for decades. These two giant boulders rested precariously on the edge of the cliff and it was only a matter of time before wind and waves won the battle and sent them tumbling into the sea.
On the 3rd of February 2013 Punta Piramide lost its iconic point and for this reason I have included images from before and after in this article. Just 5km from Puerto Piramides this is one of the most visited protected areas from our town. Most of the other bays, cliffs and beaches are inaccessible due to either natural isolation or private property. For this reason, tourists, visitors and neighbors all take advantage of the easy access to this marvelous site to share a mate and contemplate the infinite.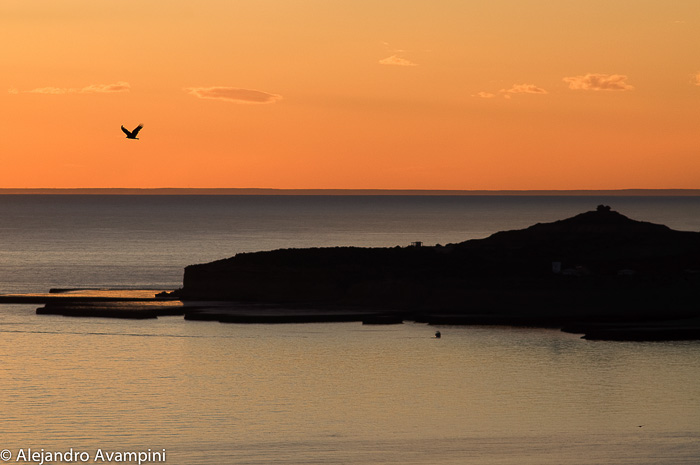 In 2008 a series of stamps were released from the Argentine National Postal Service representing and celebrating different national tourist attractions. Included in this homage is the nature reserve at Punta Piramde.


With a surface área of 132 acres, the reserve at Punta Piramide was created in February 1974. Comprised of a winding wall of cliffs, some as high as 70mt, a natural barrier is created, only occasionally interrupted by small gravel beaches with short scattered bushes, like the rest of the Patagonian steppe.

One of the park rangers who lives in Puerto Piramides and has worked at this reserve for years is Marcelo Franco, Marcelo is comfortable in his attention to visitors and explanations about the local geography and its wildlife while dedicated to the protection and maintenance of this intangible nature reserve.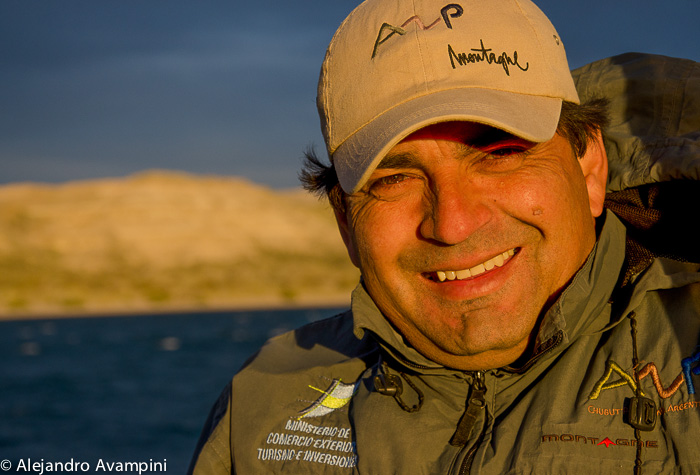 The density of the reproductive population at this reserve is truly impressive. Combined with the deep guttural noises emitted by the males and the continuous cries of the pups bouncing off the high cliffs, a natural amphitheater is created where the concentrated eco is accompanied by a chorus of Kelp-Gulls.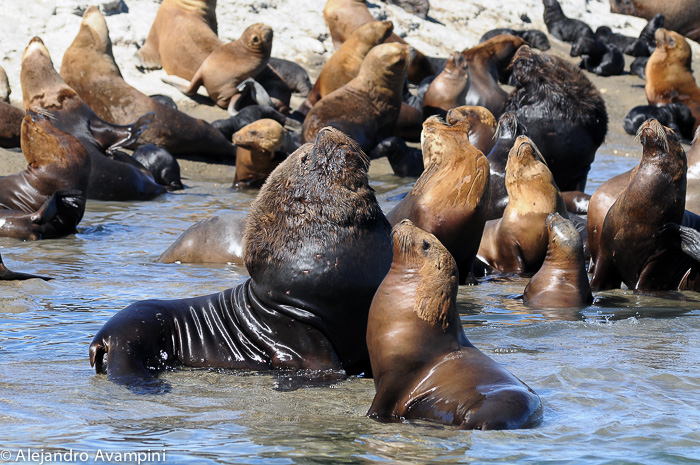 There are 4 different ways to reach this nature reserve. The easiest and most comfortable way, and obviously the least adventurous, is in your own vehicle.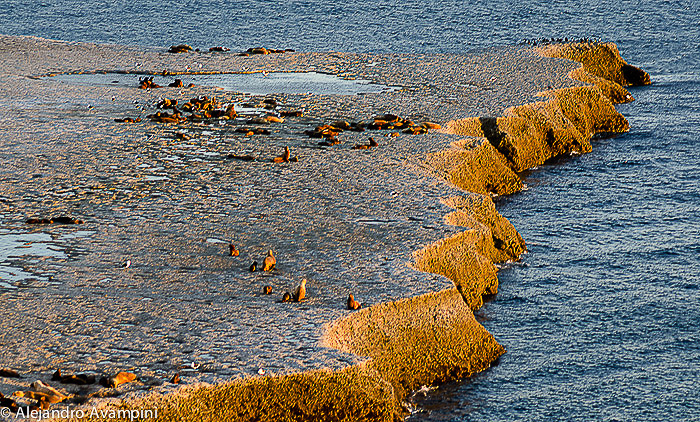 The second option is by foot. Following a path from Puerto Piramides represents an enjoyable and healthy option that takes approximately one hour in each direction while allowing time to appreciate and photograph the flora, fauna and unique, beautiful and infinite landscapes seen along the way.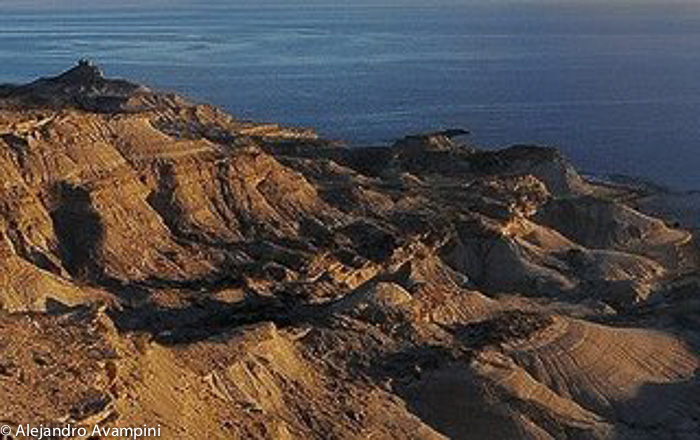 The last two options for accessing Punta Piramide nature reserve are by sea. One is aboard a local nautical cruise offered by all of the six whale watching companies during summer. Several of these nautical tours include snorkeling, adding an additional dose of entertainment and adventure.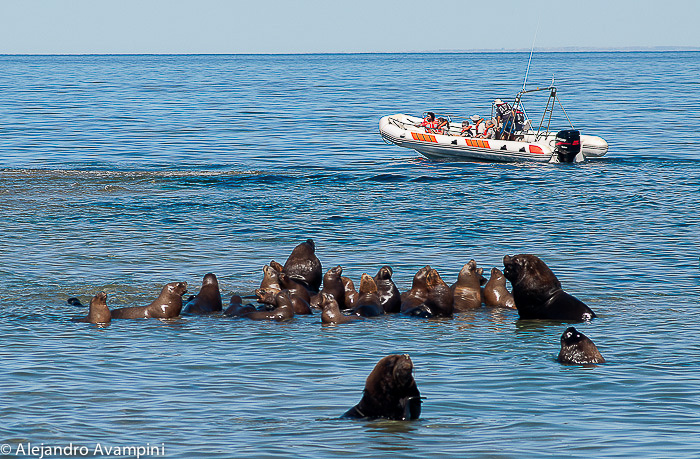 The last, and by far most ecological and adventurous of the 4 options is a guided kayak tour. Gliding across the sea in silence, without the assistance of a motor, accompanied by professional guides and without altering the behavior of wildlife in total liberty makes for an incredible experience.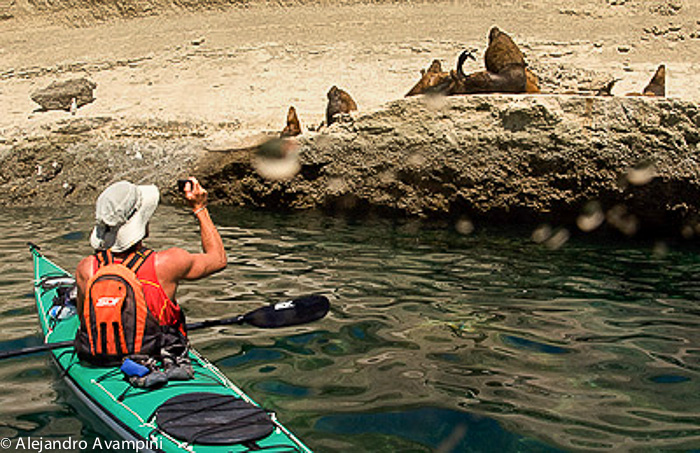 The following video is a compilation filmed and edited by a tourist in just one day of excursions in Valdes Peninsula. Within the universe of fauna that was documented, the minutes spent at the sea lion colony at Punta Piramide stand out. Thanks to this edition it is easy to understand what I have been attempting to articulate in this article.

During the reproductive months at Punta Piramide two species of Cormorants as well as South American Terns can be observed sharing space in this priveleged corner of the world. On any of the nautical cruises you'll pass very close to each of these species without altering their natural behavior. Professional photographers and tourists alike are amazed by the incredible surroundings and abundant fauna. Each and every angle serves as a new photographic composition of pristine nature.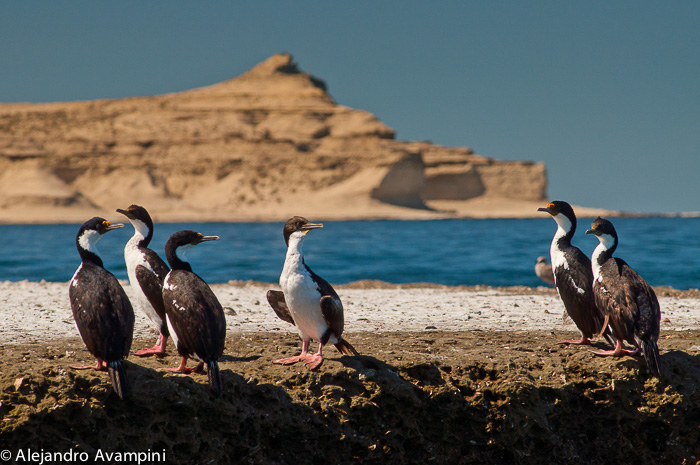 The kayaks used in these excursions have dry storage compartments and a dry storage bag is offered as well to safely carry your camera, a towel, sunscreen and any other object that needs to be kept dry.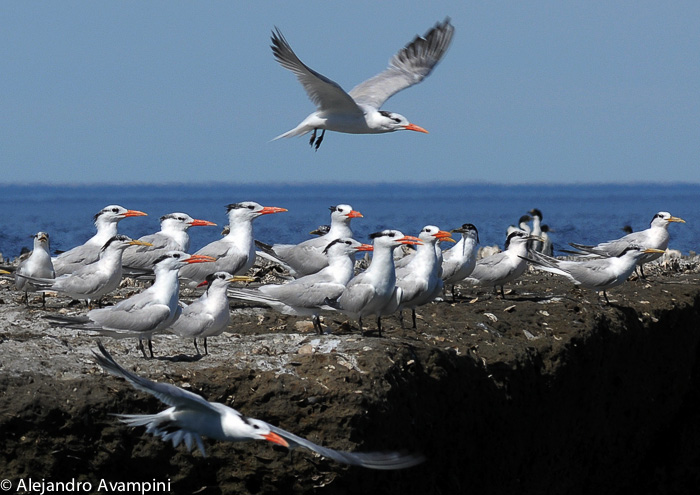 An almost mystic sensation fills the air as the virgin landscape surrounding Puerto Piramides merges with the local marine bird and sea lion colonies. Our town functions in direct relation to the wildlife that surrounds us.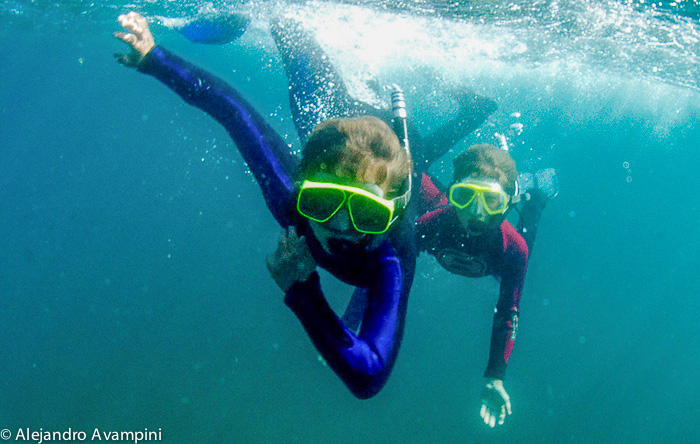 Throughout the world, activities like this are hard to find. Probably the most exciting of excursions are those offered by Patagoina Explorers, a dedicated couple who run professional, guided kayak tours all year long. During the summer season they offer daily two hour tours. These excursions are usually accompanied by close encounters with the local fauna, amazing landscapes and a stop at an isolated, secluded beach for a refreshing swim to quench the intense heat of summer. The crystal clear waters of our bay allow for all sorts of adventure and direct contact with nature, a swim suit or shorts are a must bring.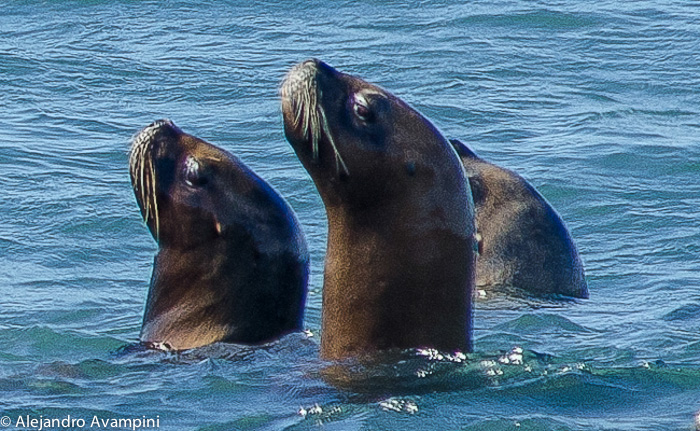 The kayaks used in these excursions have dry storage compartments and a dry storage bag is offered as well to safely carry your camera, a towel, sunscreen and any other object that needs to be kept dry.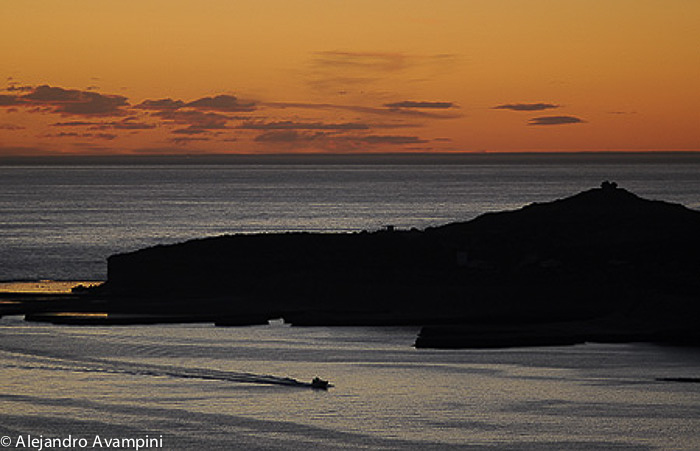 If the effort is made to reach Puerto Piramides, nature's invitation for adventure will be waiting. Direct contact with the environment provides connections far removed from the craziness that we characterize as daily life.